The topic

REGISTERING KNIFE

gives a detailed description with a couple of illustrations in the operator's manual.



"The knife registers if sections center in guards when pitman is at the inner or outer end of its stroke."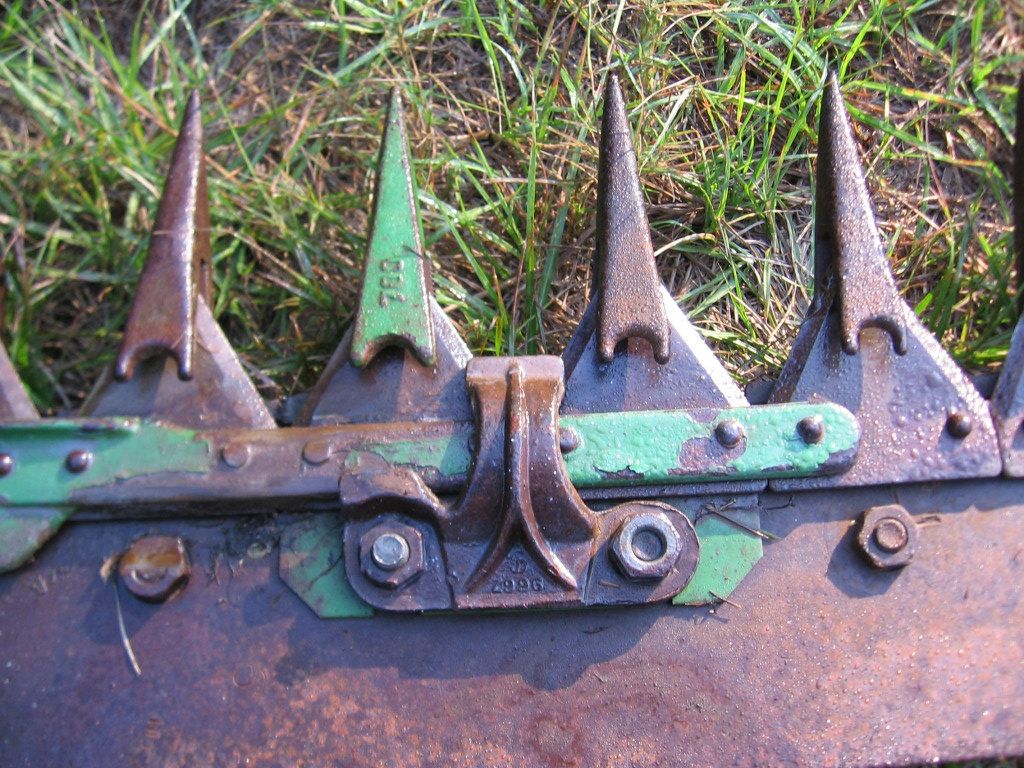 "Knife is registered by transferring one or more washers from one end of the yoke to the other and by lengthening or shortening the Brace Bar."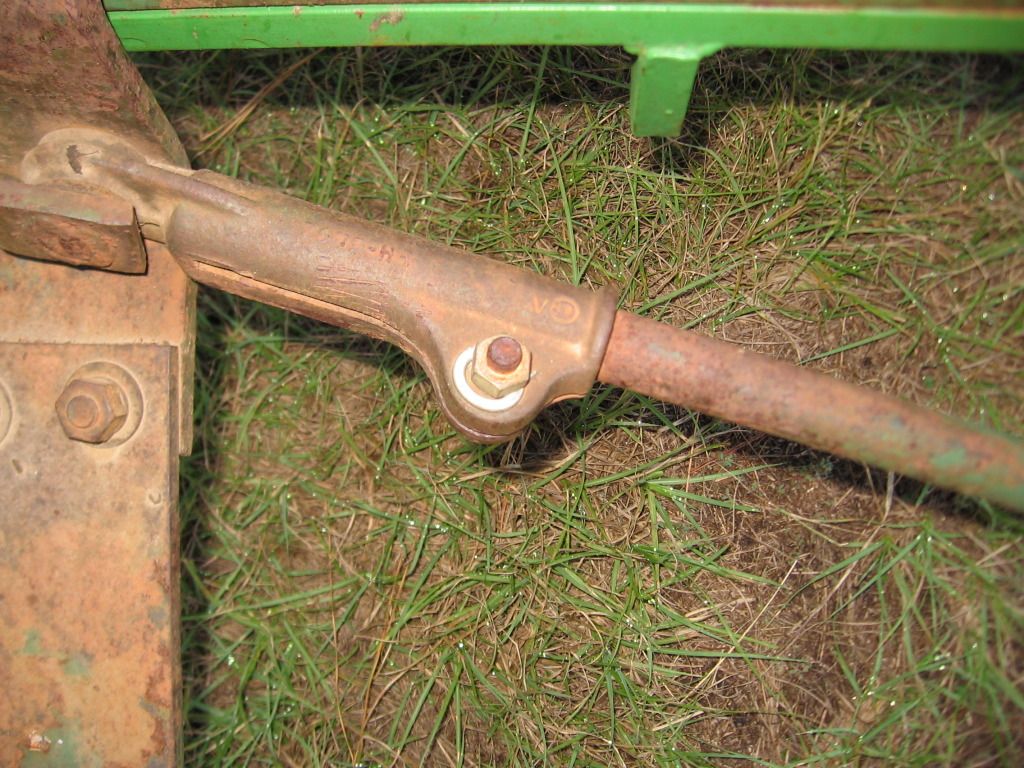 "One turn of Brace Bar gives bar 1/8-inch movement."
"When checking knife for register, be sure pitman connections are adjusted as directed."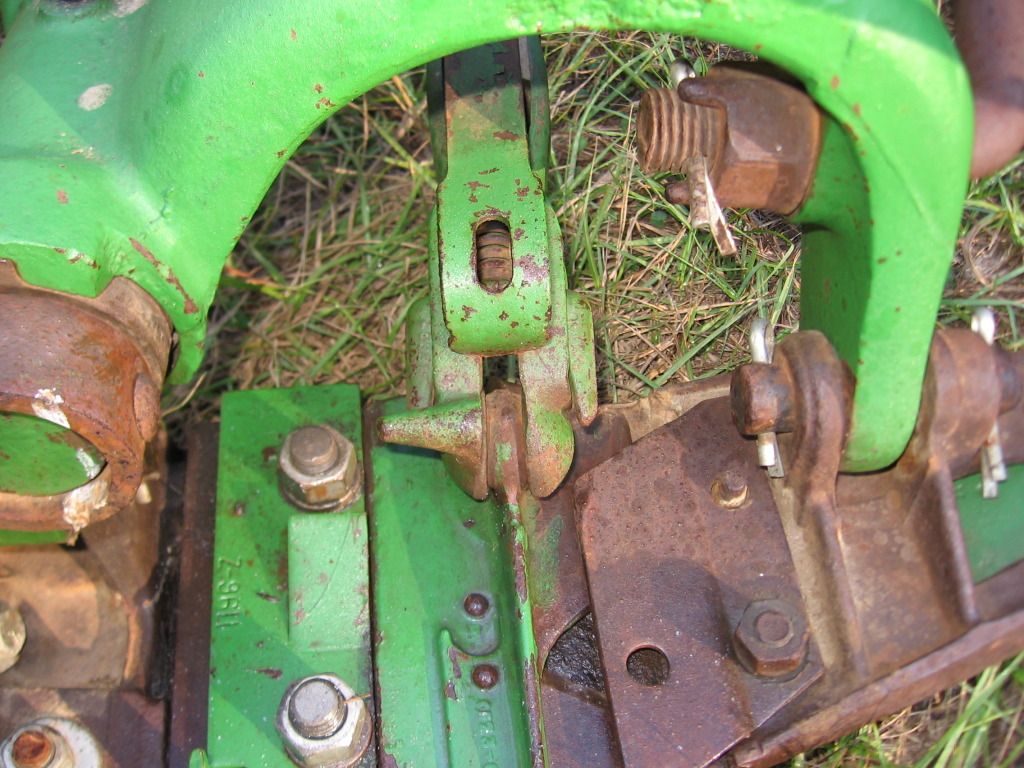 The parts diagram shows two Yoke Washers, .120 and .036 in front of the Yoke.

There are four Yoke Washers, .120, .036, .060, and .048 on the end of the Drag Bar.

There is one collar shaped like the washers and one round collar on the end.

Hope this helps.